Soybean
In 2017, there were three soybean trials carried out in Iowa, Nebraska, and Ontario, Canada. The impact of Envita™ was impressive.
In Iowa, there was a yield increase of 29% at 0 N and 8% at 44.8 kg N/ha
In Nebraska, there was a 2% yield increase across N levels
In Ontario, there was a 7% yield increase across N levels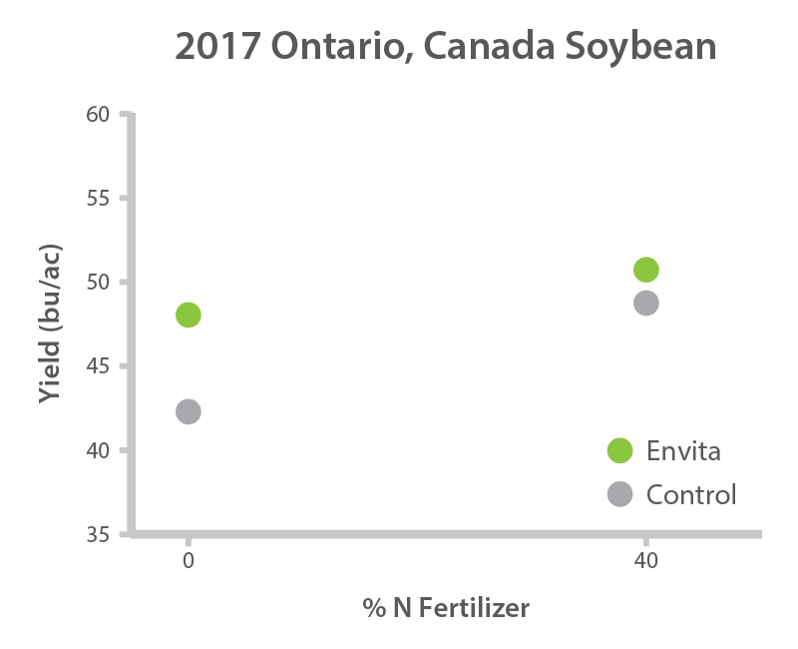 The Envita difference:
Unique to Envita is its ability to move intracellularly within plant cells. It is the only bacteria proven to fix nitrogen within the plant cell — exactly where nitrogen is needed for plant growth. This Nitrogen-fixing solution supplies every cell with its own nitrogen source, unlike rhizobia, which fixes N only in nodules on the roots.
Try out this revolutionary technology for yourself. Register with Azotic North America to get started.